all articles
arts and culture
31.05.2017
VAN GOGH ALIVE -THE EXPERIENCE
4 May to 30 July, 2017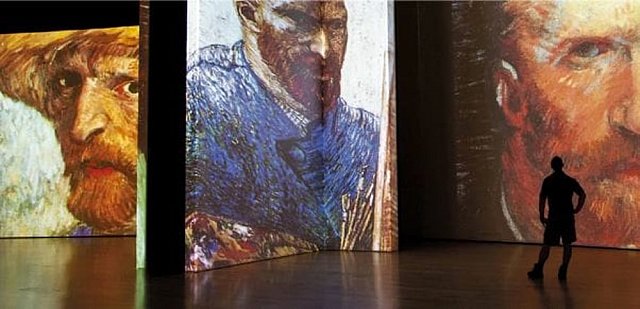 former church of San Mattia
Via Sant'Isaia, 14
From monday to Thursday 10.00 – 20.00
Friday and Saturday 10.00 – 23.00
Sunday 10.00 – 21.00
Van Gogh Alive - The Experience is a multisensory immersion, a unique opportunity not only to view Van Gogh's paintings, but to venture into his world. It is a high-definition image exhibition the viewer can enter into for 45 minutes, following a path that runs through the 500m2 of the single nave church living out an unforgettable experience.

Explore the works and life of this prolific artist during the period 1880 to 1890. Interpret Van Gogh's thoughts, feelings and state of mind during his time in The Netherlands, Paris, Arles, Saint-Rémy and Auvers-sur-Oise, the locations where he created many of his timeless masterpieces. See these works in hyper-fine detail, with special attention paid to key features, allowing you time to study colour and technique. Photographs and video are displayed along with Van Gogh's works to show what inspired his genius.
The exhibition is accompanied by a powerful soundtrack of classical music, more than 3,000 Van Gogh images at enormous scale create a thrilling display that fills giant screens, walls, columns, ceilings and even the floor – immersing you entirely in the vibrant colours and vivid details that constitute Van Gogh's unique style.
Further information and updates www.vangoghbologna.it