all articles
arts and culture
30.06.2017
THE TIME MACHINE
April 8 2017- January 7 2018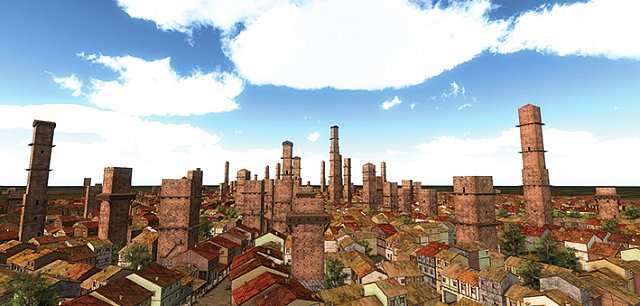 Palazzo pepoli - Museum of the History of Bologna
via Castiglione, 8
THE FIRST VIRTUAL TOUR IN THE MEDIEVAL TIME OF BOLOGNA
La Macchina del Tempo (The Time Machine)
is the title of the new 3D exhibition at the Museum of the History of Bologna,
from 8 April, 2017 to 7 January, 2018.
It is a virtual tour that takes visitors back in time, so they can experience the Bologna of the 13th century.
The virtual extension of the city is about 2 km², with more than 1000 buildings (houses, 88 towers and churches), recreated in their exact original locations and with a great attention to detail.