all articles
arts and culture
18.09.2014
ARTELIBRO 2014 September 18-21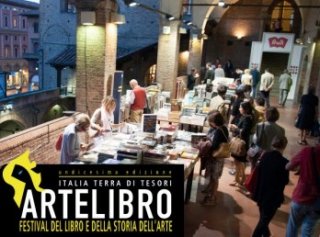 festival of the Book and of the Art History
11th edition
ITALIA: TERRA DI TESORI
Palazzo di Re Enzo e del Podestà
18-21 September 2014
The appointment for all antiquarian booksellers, contemporary publishers and printers, scholars and professionals in visual art, artists and art lovers is in Bologna at Palazzo di Re Enzo e del Podestà from 18th to 21st September 2014 on the occasion of the 11th edition of Artelibro Festival.
This year Artelibro renews and expands its formula in an even more ambitious Festival of the Book and of Art History. Preserving what has been achieved in the first ten years and according with its original vocation, the new festival will focus on the big issue of the cultural and artistic heritage.
The central theme of this 11th edition is ITALIA: TERRA DI TESORI (Italy: land of treasures).
For more details Artelibro