all articles
arts and culture
22.03.2015
ESCHER
March 12 to July 19, 2015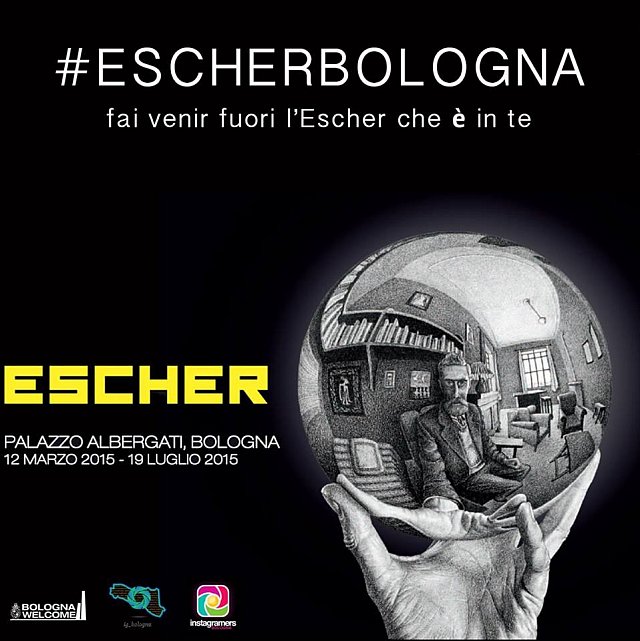 bologna palazzo albergati - art experience
In Bologna the new exhibit venue Palazzo Albergati-Art Experience opens to the public on the occasion of an important retrospective exhibition dedicated to the Dutch visionary artist and engraver Maurits Cornelis Escher.
Following the great success in Rome, Escher exhibition - curated by Marco Bussagli and Federico Giudiceandrea, and organized by Arthemisia Group with the sponsorship of Comune di Bologna and in collaboration with Escher Foundation (www.mcescher.com), is arriving in Bologna from March 12th to July 19th.
The wonderful fantasy world of an artist who was capable more than anyone else of transforming visual ambiguity into an ambiguity of meaning, charming with his drawings and lithographs which were employed for many different purposes - i.e. famous album covers, gift boxes, stamps, greeting cards and tiles, and then became real masterpieces.
Over 150 works on show, including some Escher's famous masterpieces such as Hand with Reflecting Sphere
further information and updates www.palazzoalbergati.com
Palazzo Albergati Via Saragozza, 28 - Bologna
Monday to Sunday 10am - 8pm (ticket office closes at 7pm)
Sunday, April 5th 10am-9pm; Monday, April 6th 10am-8pm. Open on April 25th, May 1st and June 2nd 10am-8pm.