all articles
sport and wellness
17.07.2014
1000 Miglia 2014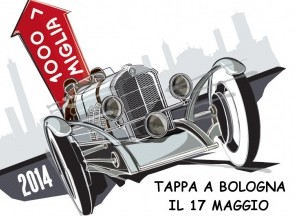 The 32nd edition of Freccia Rossa-Mille Miglia takes place from May 15th to 18th, 2014. In 2014 the programme and the route are new: Mille Miglia will last one day more, with the fourth leg on Sunday morning. Thursday afternoon the cars leave Brescia to Rome and back, and arrive in Padova for the first overnight stay in Thermae Abano Montegrotto; the arrival of the third leg is in Bologna.
In Bologna the appointment is on Saturday, May 17 in the evening. The arrival is expected at 7.30 pm in Via Longo, near Piazzale Atleti Azzurri. From there, cars will enter the historical centre through Via Dante, after having passed "Bologna Welcome Point" in Viale Berti Pichat.
The 435 vintage cars coming from 35 Countries from all over the world will be on show from 7.40 pm in Piazza Maggiore, Piazza Galvani, Piazza Re Enzo, Piazza Nettuno, via dell'Archiginnasio, Piazza Minghetti, Piazza Roosvelt and via Venezian.