all articles
learning italian
03.10.2019
Bolognalingua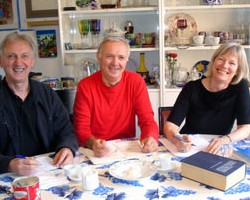 Bologna is the ideal place to study Italian. Bologna is a city famous for its university, its rich cultural and social life, its well-preserved city center, its cuisine, the hospitality of its people; and yet it is off the traditional tourist track: this is why it is the ideal place for learning about genuine Italian life in a truly authentic setting.
Bologna nel Cuore suggests:
bolognalingua
Bolognalingua is a small association of experienced teachers that provides you a special opportunity to learn and improve your Italian in an authentic Italian atmosphere.
For further information Bolognalingua